PEMF therapy cannot be carried out by just any machine. In order for a PEMF therapy device to be safe for you and suitable for use, it must always have some important features: it must be a medical device, certified, safe and customisable with appropriate accessories.
You can find all kinds of PEMF therapy equipment on the internet, but you have to know how to choose! That's why we decided to write a detailed study on the features that are important for choosing the right PEMF therapy device for you. Let's get started!
PEMF therapy: which type to choose
The most important concept is that there is no such thing as a device that can satisfy everyone and all needs at the same time.
There are dozens of PEMF therapy devices on the market produced by various manufacturers. Each manufacturer brings to the market his own philosophy and characteristics that he considers "unique" compared to all others.
What are known as magnetic fields, or rather PEMFs (pulsed electromagnetic fields) have been, for many years now, the subject of studies confirming their effectiveness. PEMF therapy brings real and tangible benefits in mitigating many diseases and debilitating physical conditions.
Electromagnetic fields act on the body mechanically, electrically, chemically and magnetically, combining all these factors.
So, before choosing the brand, technical features and parameters, the most important thing is to first consider:
Your doctor's opinion regarding your pathology and/or physical condition
Your budget
Your current state of health
Your lifestyle
Your medical history
With this comprehensive overview you can start looking for a specific PEMF therapy device and brand.
Choose the device that best suits your needs
Identifying "our real" characteristics and needs is crucial when deciding between the various models of PEMF therapy equipment.
You need to ask yourself several questions in order to increasingly refine your choice and make the right one:
Do you suffer from a disease but can't find the time to stop for therapy?
Do you have a chronic health problem or a temporary, localised discomfort at a specific point?
Do you want to treat just yourself or the whole family?
If you suffer from more than one condition, make sure that the PEMF therapy device has two independent channels. This feature will allow you to treat both conditions simultaneously and reduce the treatment time.
If it is for the whole family, a device with numerous programs, intensities and frequencies will be able to meet the needs of all family members.
If you are often on the road for work, drive for long hours or are always on the move around the world, you need a versatile portable device. A product that can also run on battery power and can be recharged from any vehicle and in any country you travel to. You will not have to interrupt your activities for therapy.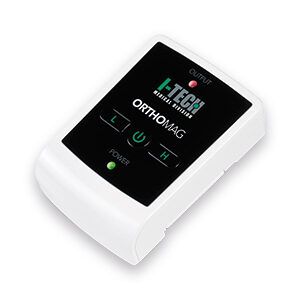 If the main user of PEMF therapy will be a very elderly person who cannot get help, it is best to choose a very simple machine with a few buttons and easy-to-activate programs.
Now you understand that the correct choice involves first establishing your needs, habits, lifestyle and general health condition.
Let's look at the next point together.
The technical characteristics of the device
A PEMF therapy device has to be evaluated from the point of view of both design and magnetic field emission. We will discuss the most important parameters to consider such as intensity, frequency, number and type of programs, and characteristics of the applicators.
It is important to know these elements in order to adapt them to our needs and health conditions.
Intensity is the depth of the magnetic field and is always expressed in Gauss. It is important to keep in mind that increasing the intensity does not reduce the therapy time. The two are not related.
What is important to understand is that, depending on the type of disease, some intensities are more suitable than others.
For example:
To treat a fracture that is struggling to consolidate, high magnetic intensity is needed to be effective.
If we take the values adopted for the "fracture" program of the LaMagneto device as a reference, the intensity will be 80 gauss.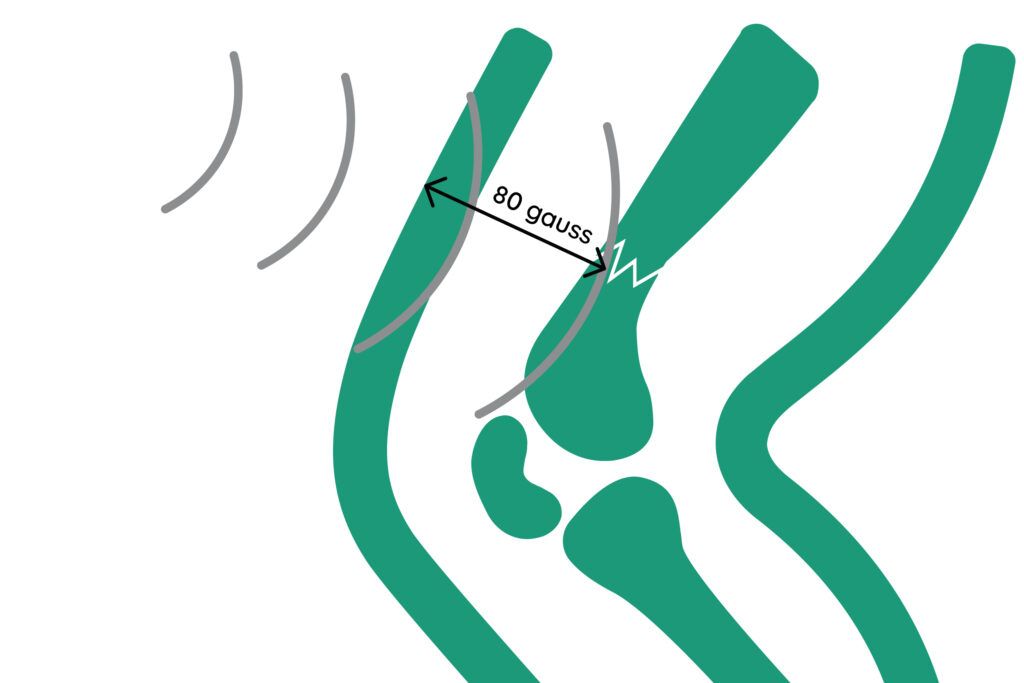 The case of a fracture with plaster or braces is different. In this case, the distance between the emission point (solenoid) and the point to be treated (bone) is greater. Therefore, greater intensity is recommended.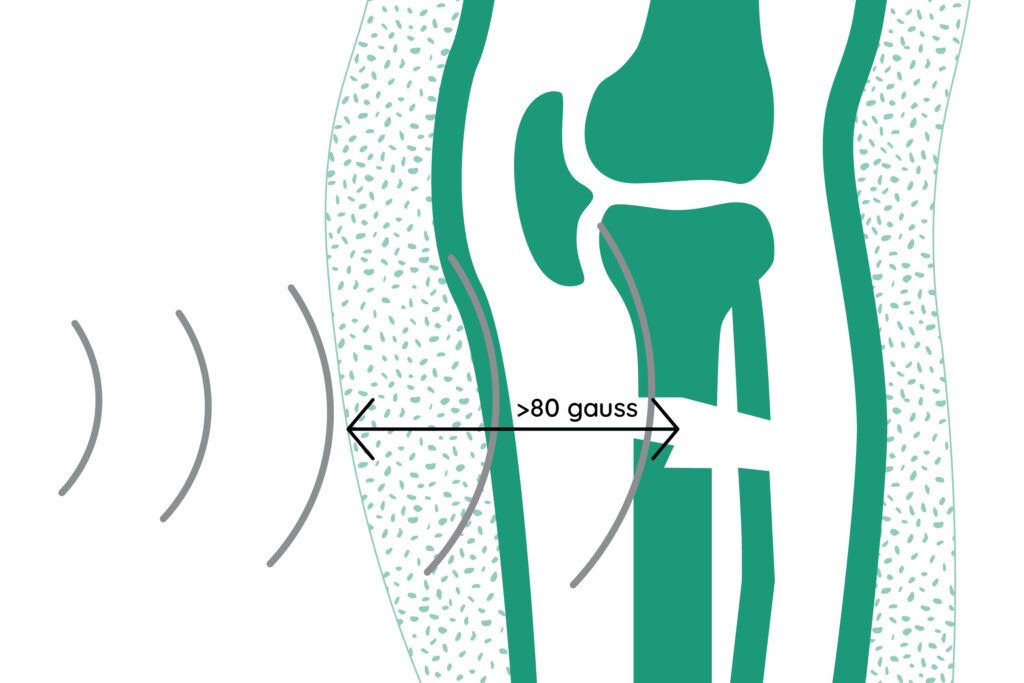 It is important to know and remember that even though there are professional devices and equipment on the market that use very different frequency ranges, the healing principle of the therapy is still the same and is effective.
The low-frequency PEMF therapy applies a magnetic field with usually medium-high intensity, but at low frequencies (maximum 150 Hz). It is particularly suitable for treating hard tissue and delays in bone calcification (osteoporosis, fractures, post-operative recovery for prosthetic implants, etc.).
It is also indicated for pain therapy and in general for restoring the correct functional balance of cells. It is therefore also effective in treating soft tissue.
The high-frequency PEMF therapy is based on the emission of small "packets" of high-frequency radio waves, between 18 and 900 MHz, but at low intensity. They are most suitable for treating soft tissue disorders (e.g. muscles and tendons).
Again, it has proved effective for pain therapy.
Regardless of the technology, make sure that the device has programs with frequencies and intensities that comply with the indications of the specialist and medical literature.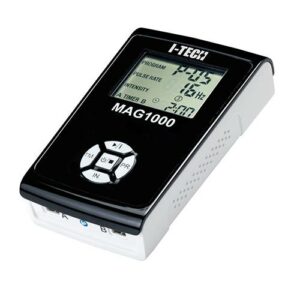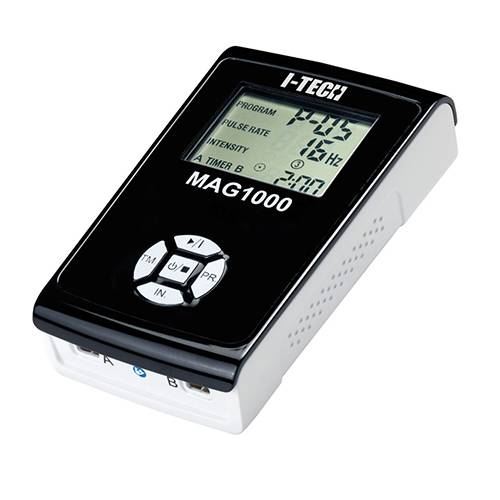 The intensity of the magnetic field is significantly reduced as the distance from the area to be treated increases. Therefore, the ideal condition is contact between the source emitting the electromagnetic wave (the solenoid) and the patient's skin.
Compared to the past, the PEMF therapy applicators currently available on the market are now very comfortable and suitable for a wide variety of therapy methods.
One of the most important elements is the fit of the applicator itself, which once worn must be firmly wrapped around the part to be treated. However, it must not be too uncomfortable or even painful for the patient.
An example of a very good applicator is the one consisting of two or three solenoids inserted inside adjustable elastic bands therapy band F3S2000 and therapy band F2S700. They can be easily adapted to most peripheral areas of the body without too much difficulty.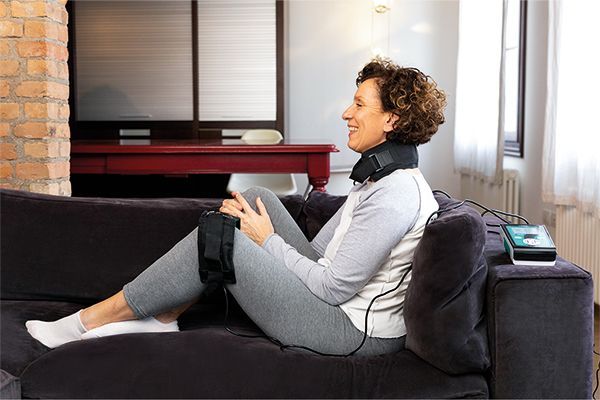 For treating difficult or large areas and "full body" treatments, i.e. requiring treatment of the entire body, there are magnetic mats or mats with several solenoids inside. They emit the magnetic field over a very large surface area, effectively covering the entire area to be treated.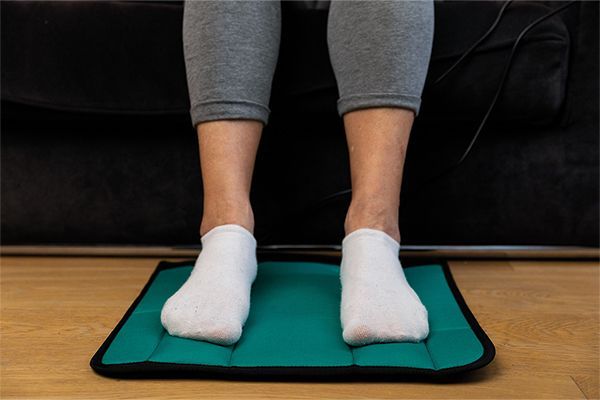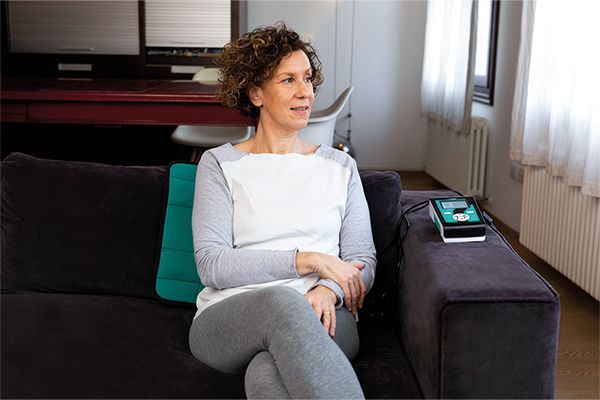 Among the best applicators in this category are those that provide emission over the entire surface of the body, such as Osteomat.
For applications requiring high intensity, there are independent and physically larger solenoids. They provide high-intensity treatment, but avoid the excessive overheating to which applicators with smaller windings would be subject.
The CV2S2000 solenoid pair is such an accessory.
The most commonly used applicators in the past (but still on the market) are electromagnetic cylinders. Often very large in size, they were installed on couches where the patient lay down for therapy. Their great limitation is the very low intensity of the emitted electromagnetic field. This is mainly due to the distance from the surface to be treated. In addition to not being suitable for home therapy.
A viable alternative are the newly developed cylinders, which are much smaller than the previous ones. They make it possible to treat the peripheral areas of the body, ensuring adequate power delivery.
The CIL-MAG cylinder is one of them.
Number of programs and type
Another feature that many people underestimate is whether or not there is a wide choice of programs within the PEMF therapy device and whether or not each program can be customised according to the doctor's instructions.
On the market, you can often find devices that are specific to one pathology or that are customised to the patient (they are often rental devices).
But as we have seen so far, there are pathologies that take a long time or it is often the case that a person suffers from several pathologies at the same time. So how to do it?
In addition, "single-program" devices that have the possibility to be redeemed at the end of the rental period can often be useless in the future because your needs have changed.
We therefore recommend that you opt for a device with several pre-set programs, perhaps even programmed for the condition – not a small convenience, don't you think?
It is also essential to ensure that the device chosen certifies that the preset programs are based on the latest clinical studies. Adding force to this is the fact that clinical studies with PEMF therapy are constantly evolving and although the technology and technique is the same, the frequency and intensity values can change over time.
Therefore, having a device that is always up-to-date (or with a company that supports you over time) and with a wide range of programs will allow you to intervene promptly and at no cost when a new pathology arises or simply if you have a new inflammatory condition.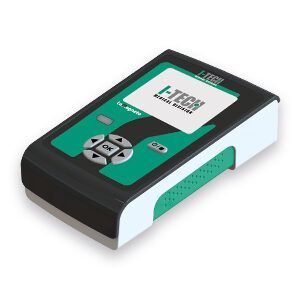 The best device for PEMF therapy at home
the latest device on the market
2 channels to treat two different pathologies simultaneously on two different areas of the body
46 pre-set programs established according to the latest clinical studies
Know the manufacturer of the device
By this point, you will have a pretty good idea of which PEMF therapy machine is best suited to your needs. Now, however, you need to consider two other very important elements for your choice: knowing the manufacturer to know whether the device will last and whether it will be there in case you need support, and verifying that your device is safe for you and that it is a CE marked medical device.
You are about to make an important investment in your health, and it is right that you invest your money in the best way possible.
Make sure that the brand of PEMF therapy you want to buy comes from a reliable company that has been around for years and is recognised at least nationally.
It is better that the manufacturer of your PEMF therapy is there even a few years after buying it, don't you think? If you need accessories, service or spare parts in the future, it is convenient to have someone there to answer your request.
Your PEMF therapy device will be with you for many years, so it is advisable that the company that made it does as well.
Here is the other important element: all medical devices are recognisable by the CE marking followed by the number of the notified body, which certifies the conformity of the product according to the Medical Devices Directive.
Your PEMF therapy equipment is – and should be – recognised as a medical device.
Then make sure that the device bears the CE marking that guarantees the safety of the user.
Your safety and that of your loved ones is too important to compromise it with improvised and unprofessional equipment.
Now you know almost everything about PEMF therapy. Our last recommendations.
PEMF therapy equipment: rent or purchase?
Some manufacturers have chosen to rent their equipment. Even some physiotherapy centres buy and then rent the equipment to their patients.
Although modern PEMF therapy devices are generally very sturdy, it is important to ensure that rented equipment and accessories are maintained and sanitised on an ongoing basis. We can't know who used the equipment before us, so it's always better to be a little more careful.
Usually, if the patient requests it, the possibility of redeeming the equipment is given, discounting part of the amount spent on rent.
So is it better to rent or buy the device directly?
Regardless of your budget, there are excellent PEMF therapy devices on the market that cost on average less than the amount needed for a rental cycle.
For less money we will have a new piece of equipment that, if properly maintained, will last for many years.
In most cases, continuous use of PEMF therapy is necessary, which is why it is essential and less costly to purchase it directly.
Some examples that require continuous therapy are chronic diseases such as arthrosis and osteoporosis and resistant diseases such as algodystrophies.
Finding pre- and after-sales support
This is certainly one of the most important "human" factors that should guide us in our purchase.
Don't worry, it is very easy to see if the company is able to guide you towards the right choice and if it will be there afterwards, if needed.
Try making a phone call or sending an email to ask for information. Explain your needs and medical condition. Ask for advice on which device to choose from the product range.
Did you get an answer in a decent time? Were they friendly? Did the staff on the phone or via e-mail sound competent or did they just give you the "scripted" answers you find on the web?
Common sense will let you know immediately whether they deserve your choice and your money.
As far as after-sales service is concerned, ask the retailer or the company itself to explain to you how technical assistance can be provided if the device needs repairs. Also ask if there will be any costs for you and the average time for closing a support ticket.
Here again, you will quickly understand the seriousness or otherwise of the person in front of you.
Good! We have come to the end of this in-depth study. If you have made it this far, we really hope that this article has been helpful in choosing your next PEMF therapy device.
If you want to get a concrete idea of the different types of equipment on the market, you will find the following on our website the range of I-Tech Medical Division devices. It includes several models designed to meet all patients' needs, both technical and economic.
If you are undecided about which device is ideal for you, call us and we will be happy to advise you!