PEMF therapy is an instrumental physical therapy that uses pulsed electromagnetic fields (PEMF) to reduce pain and inflammation in bones, muscles and joints.
PEMF therapy can be at low frequency and high intensity or at high frequency and low intensity. Below we will discuss the contraindications that apply to both types of treatment.
PEMF therapy is safe, painless and non-invasive, and can be carried out in the comfort of your home. In addition, the contraindications universally adopted in the literature are limited in number.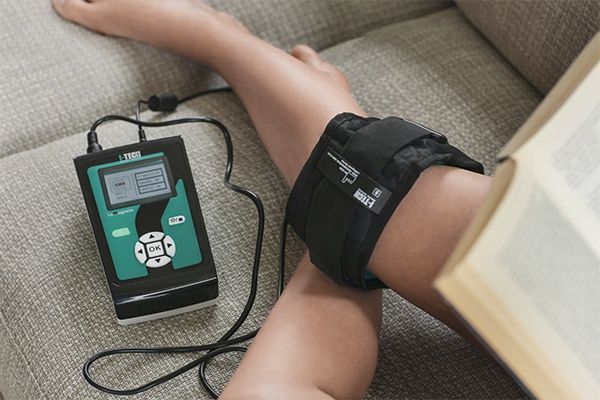 What can magnetotherapy treat?
PEMF therapy is ideal for reducing pain and inflammation and for slowing down the progress of certain degenerative diseases. Doctors prescribe it mainly to treat osteoporosis, arthritis, inflammation, bone oedema and fractures.
We advise you to ask your doctor to diagnose your condition before starting magnetotherapy.
Contraindications of PEMF therapy: can it be dangerous?
PEMF therapy is not dangerous. There are no known significant side effects associated with the therapy, nor are there any reports of problems associated with excessive exposure to the electromagnetic fields generated by the device. In fact, it is possible to treat specific conditions such as osteoporosis, even for up to 8 hours a day.
However, certain precautions should be taken into account before proceeding with PEMF therapy.
These precautions are recommended for safe therapy because there is not enough scientific evidence to show the side effects and contraindications of PEMF therapy.  This is why we ask you to avoid applying this therapy and purchasing PEMF therapy equipment if you have any of the conditions below:
Pregnancy
Tuberculosis
Juvenile diabetes
Acute viral diseases
Mycosis
Cardiopathy
Tumours
Severe arrhythmias
Pacemaker wearers
Children
Wearers of magnetisable prostheses
Acute infections
Epilepsy
If you are pregnant, we advise you to consult your doctor to ensure that electromagnetic fields are not harmful to your baby's health. This warning is given because to date there are no clinical studies carried out on pregnant patients that show contraindications of PEMF therapy during pregnancy.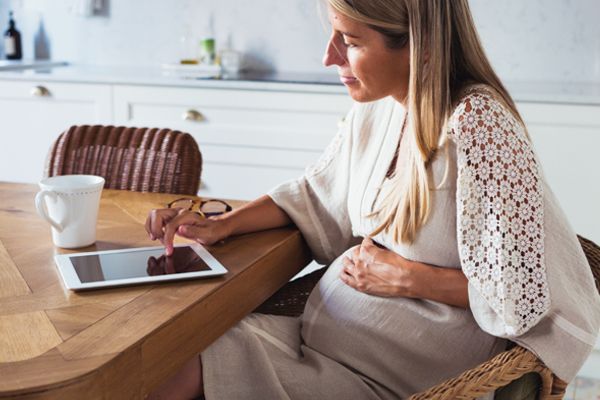 Thus, pulsed electromagnetic fields, emitted by the solenoids within the therapy band, could affect the development of fetus when treating nearby areas such as the back and the hips.
If you are a pacemaker wearer , PEMF therapy could be dangerous because the electromagnetic fields could interfere with the proper functioning of your pacemaker. There are new pacemakers on the market that have no contraindications. Make sure your device falls into this category by consulting your doctor to avoid unwanted effects with PEMF therapy.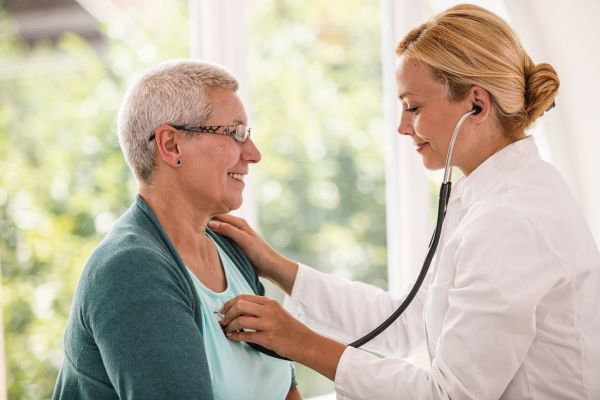 Pulsed electromagnetic fields (PEMFs) stimulate the cell membrane by promoting certain biophysical processes. The various effects include bone calcification and increased blood circulation in the treated area. This is why PEMF therapy is contraindicated for children who have not yet completed their growth phase.
If you are considering PEMF therapy for your child, we recommend that you consult your doctor to find out if it is safe for him/her to have the therapy.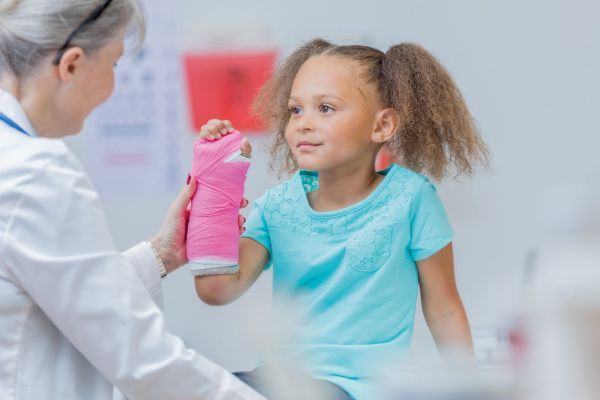 Wearers of magnetisable prostheses
In general, PEMF therapy is contraindicated for patients with magnetisable prostheses.
If you have a prosthesis and do not know what material it is made of, we recommend that you contact your orthopaedist.
This warning ensures that the therapy does not become harmful when electromagnetic fields are created, as they may cause unwanted effects by interacting with the prosthesis.
In general, if you have undergone an MRI with a prosthesis other than the one mentioned above, you can safely undergo PEMF therapy.
In any case, if you have a prosthesis, always consult your doctor for clarification on the type of material used.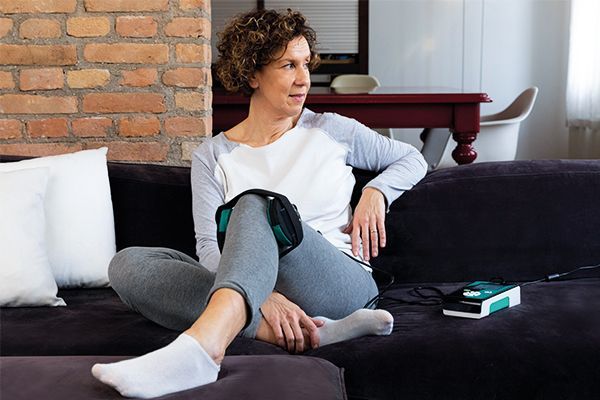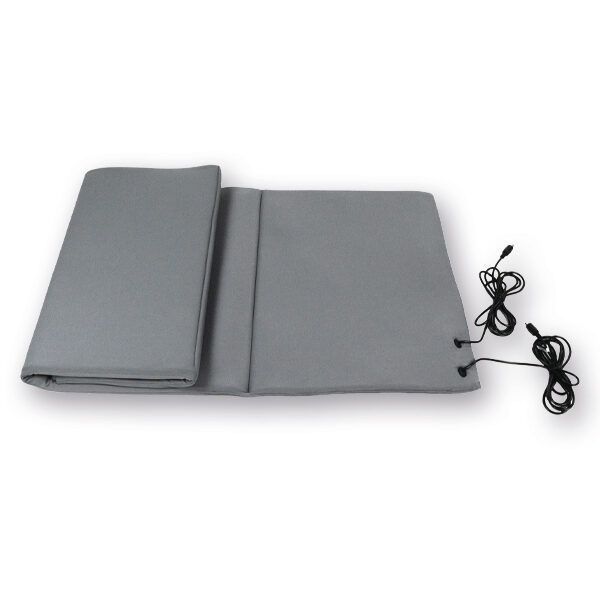 The ideal mat for full-body PEMF therapy for long-term treatments. The mat has no further contraindications  and can also be used overnight.
All our PEMF therapy devices are medical devices. As such, they are designed and tested for safe use in the home environment. In addition, the materials used to come into contact with the user have passed the biocompatibility tests required by legislation. All this contributes to making the devices safe for your health.
The precautions to be taken before doing PEMF therapy mainly concern the correct use of the device, in order to guarantee you an enjoyable and totally safe experience.
Before starting your PEMF therapy session, we recommend that you:
Always consult your doctor before and after treatment;
Always read the user manual before using the device;
Cleanse the area to be treated, if using the accessory directly on the skin;
Do not wear metal objects;
Avoid concomitant use with ointments containing free ions of magnetisable metals;
Use the non-woven fabric (TNT) accessory if you have wounds on your skin or if the device is used by more than one user;
Wear clothing (T-shirt or trousers) made of natural fibres such as cotton;
Check the efficiency and safety of the device every 24 months in case of home use;
Avoid using the equipment in moist environments and/or in the presence of flammable agents;
Place the applicator so that the green side comes into contact with the area to be treated;
Use only cables and applicators supplied by the Manufacturer. Cables and applicators that are not planned for use or worn may damage the device and/or harm the patient;
Keep out of reach of children and animals.
Use the device at a distance of at least 3 metres from TV sets, monitors, mobile phones, WIFI routers or any other electronic equipment because such equipment may affect the operation of the device.
PEMF therapy is among the safest home therapies.
If done consistently (at least 2-4 hours a day for at least 45-90 days, depending on the condition), it brings many benefits and reduces pain and inflammation.
As with all therapies, there are warnings concerning use, all of which can be found in the user manual of each individual device.
Always remember that we are talking about instrumental physical therapy carried out with medical devices certified for home use. For this reason, it is always a good idea to consult your doctor to find out whether this therapy is suitable for your diagnosed condition or whether you fall into one of the contraindicated cases.
Are you undecided about which PEMF therapy device to choose?
There are too many models on the internet and you don't know which one to choose? Call us and we will advise you on the most suitable device for your needs.